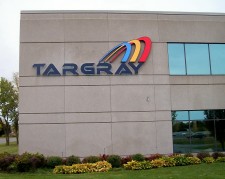 News
-
updated: Jan 23, 2018
2018 edition of National Biodiesel Board event runs January 22-25 in Fort Worth, Texas
Targray, a leading North American marketer and distributor of Biodiesel, is announcing the expansion of its Biodiesel terminal network at the 15th annual National Biodiesel Conference & Expo in Fort Worth, TX.
Since first launching its Biofuels Division in 2012, Targray has grown to become one of North America's largest clean fuel suppliers, with a dedicated rail fleet linking its national network of supply terminals to fuel retailers, distributors and transportation companies throughout the United States. The company's latest terminal expansion will address the growing demand for Biodiesel procurement solutions in underserved regional markets.
About Targray
Supported by a dedicated rail fleet and a network of Biodiesel terminals spanning the United States, Targray is the BQ-9000® biodiesel supplier of choice for fuel retailers, distributors, and fleet operators. The company's innovative Biodiesel programs are designed to help businesses achieve greater profitability and competitiveness while helping create a more sustainable economy for future generations. For more information, visit Targray.com/biofuels.
About The National Biodiesel Conference & Expo
The National Biodiesel Conference & Expo is an annually held event that brings together biodiesel traders, marketers, producers and other stakeholders to discuss a wide range of issues including government policy, technical information and industry challenges. The event is organized by the National Biodiesel Board (NBB), a national trade association that works to create sustainable Biodiesel industry growth through education, communication, governmental affairs, and technical & quality assurance programs.
Share: