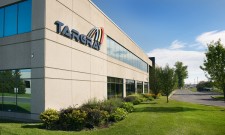 Company's regional biodiesel solutions to be presented at 2017 NACS Show.
Chicago, Illinois, August 16, 2017 (Newswire.com) - Biofuels Marketer Targray has announced the nation-wide launch of its turnkey biodiesel solution for the convenience and fuel retailing segment. The announcement comes as increasing freight movement in the U.S is spurring diesel demand throughout the country.
Created following a 2-year pilot program and multiple rounds of customer consultations, Targray's innovative 24/7 biodiesel solution for the convenience store segment provides a simplified approach to biofuel procurement that likens itself to purchasing standard diesel. It enables both chains and independently owned c-stores and fuel retailers to achieve a positive return on investment from their very first Biodiesel order. Typical savings range anywhere from 3c to 10c per gallon of diesel sold, depending on regional market conditions and federal & state program eligibility.
Biodiesel Programs at the 2017 NACS Show
Targray trader & analyst Zackary Rocha will be in Chicago, Illinois from October 17-20 to attend the 2017 NACS Show. A long-time participant in the North American Biodiesel Trade, Rocha will be on hand to introduce Targray's regional Biodiesel programs to NACS members and to meet with existing customers. Attendees wishing to schedule a one-on-one meeting ahead of the event are invited to contact the Biofuels Division.
About Targray
Targray is a multinational renewable commodities company that develops commercial solutions for 4 major industries: Battery & Energy Storage, Solar Photovoltaics, Biofuels, and Optical Media. Established in 1989, the company has grown to become one of North America's leading biodiesel suppliers. It operates one of the industry's largest dedicated rail fleets and over 40 supply terminal tanks from coast to coast. Targray is a sitting member of the National Biodiesel Board and a proud supporter of the Association for Convenience & Fuel Retailing (NACS). To learn more about the company's low-carbon fuel solutions, visit Targray.com/biofuels.
About The NACS Show
The NACS Show is the convenience and fuel retailing segment's premier industry event, attended by more than 23,500 industry stakeholders from around the world. Held annually, the NACS Show brings together convenience and fuel retailing industry professionals for four days of learning, buying, selling, and networking activities. The show is organized by the US-based Association for Convenience & Fuel Retailing (NACS).
Source: Targray
Share: